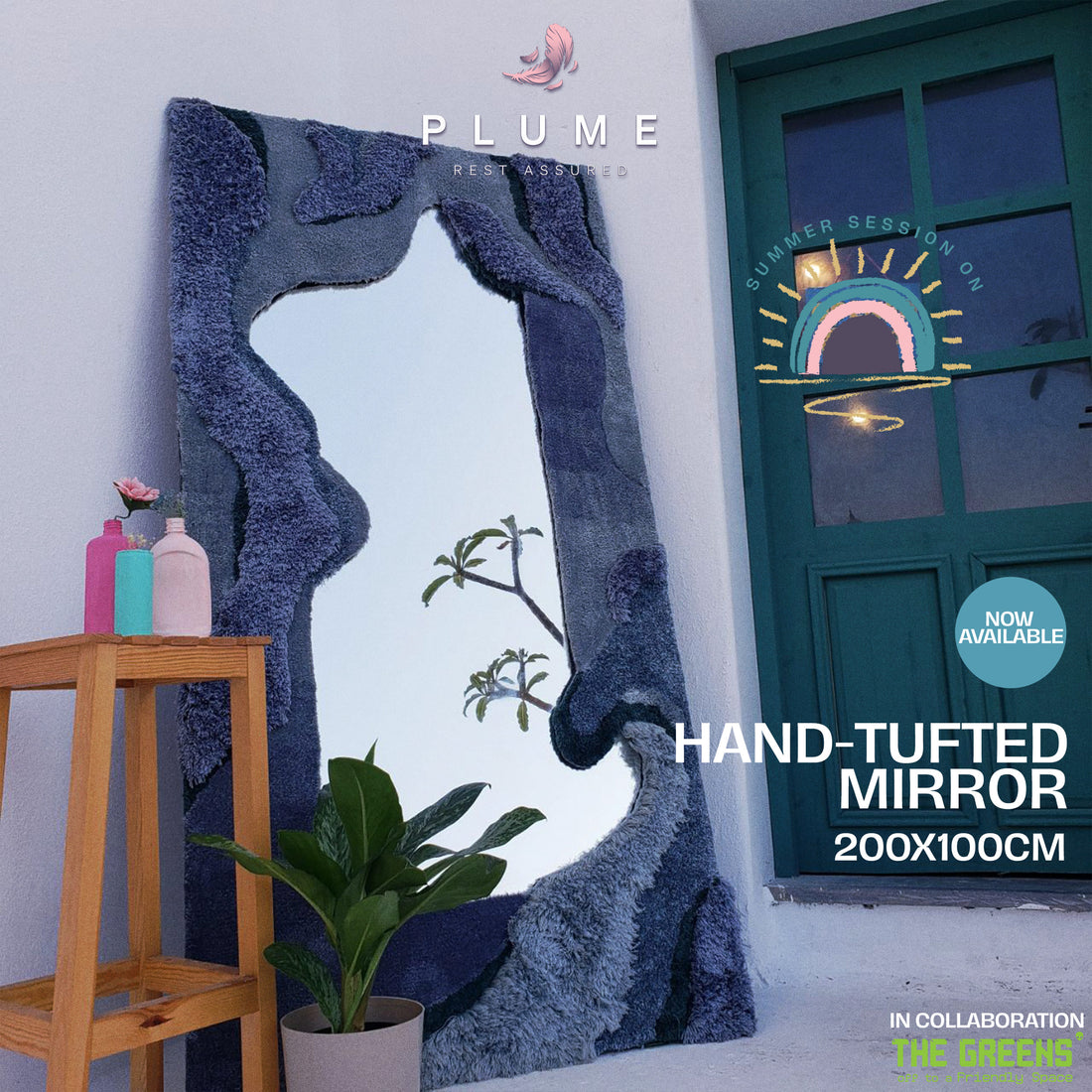 Plume x Tuft The Greens 
A masterpiece meticulously crafted by skilled Egyptian artisans - a luxurious hand-tufted art piece crafted from classy viscose silk.
A timeless charm with a shiny texture.  
An original design by "Tuft The Greens"  reflecting the graceful movement of the sea waves. 
- Handmade by Egyptian artisans 
- Soft - Viscose silk 
- 2 * 1 m
- Customizable size & Materials
** Each piece of this handmade product is distinct and one-of-a-kind. Please be aware that no two pieces are the same, as they are all uniquely crafted.