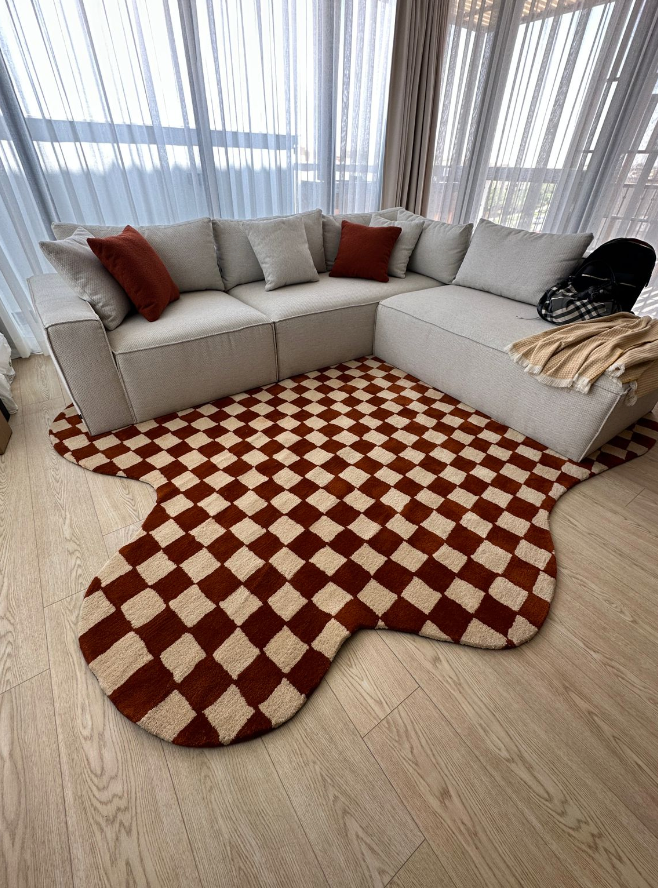 Hand-tufted Rug
Plume x Tuft The Greens 
The checkered design is a blend of timeless artistry and contemporary style. 
The richness of tradition with a modern twist. 
- Handmade by Egyptian artisans 
- Natural Wool
- 2.5 * 3  m 
- Customizable size & Materials
** Each piece of this handmade product is distinct and one-of-a-kind. Please be aware that no two pieces are the same, as they are all uniquely crafted.
Price: 14856 le
Duration: approx. 3 weeks 
Customization Price: https://docs.google.com/spreadsheets/d/1MCcrfHFXee4_igeYQaYPl7bNJ4Pg98OZhDe5n8jbgcA/edit?usp=sharing